Home&nbsp&nbsp
Stryker Moving & Storage Of New Mexico
Moving to New Mexico
When it comes to long distance moving companies, Stryker Moving and Storage understands your concerns. A long-distance move requires a moving company that is professional, has an outstanding reputation, and offers affordable service.
For nearly 20-years Stryker Moving and Storage has been serving the residents of New Mexico. As a long-distance mover, Stryker Moving and Storage is committed to helping you transport your household goods when moving to New Mexico in a safe and proficient manner.
Taking the time to meet the needs of each customer is the very reason why Stryker Moving and Storage is known for its commitment to personalized service, and our written guarantee supports our commitment to each and every customer who trusts us with their move.
When you choose Stryker Moving and Storage you've chosen state-of-the-art moving vans to transport your belongings. Our equipment is specifically designed for long distance moves and is regularly maintained for superior performance.
For a free moving quote fill out the Free Moving Quote form or call us today. Type: Mover
Phone:(833)350-6683
State: New Mexico
Interstate Moving, Long Distance Movers, Military Move, Transportation of Household Goods
Business hours
Monday -Friday: 8 am to 5 pm
Sat: 8am-5pm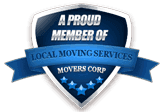 OPENING HOURS
Monday to Friday 8.00 am to 5:00 pm
CONTACT US
Stryker Moving & Storage
Main Headquarters: United States
Phone: 833-350-6683
Email: info@strykermoving.com

BE SOCIAL